New toys – GPU server and Ganglia
Dr Bruce Merry from Computer Science has been testing our new GPU server.  The system has 16 CPU cores, 64GB RAM and 4 x 
Tesla 2090M Nvidia cards
 with 512 cores and 6GB RAM each.  Initial testing looks promising, the cards are fast, very fast.  However disk I/O as anticipated is a problem. We're currently looking at various options to resolve this.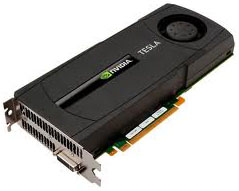 We've also installed a test version of Ganglia.  There's a 
link
 to it from the 
dashboard
, although the output of this system is subject to change as we beat it into shape.